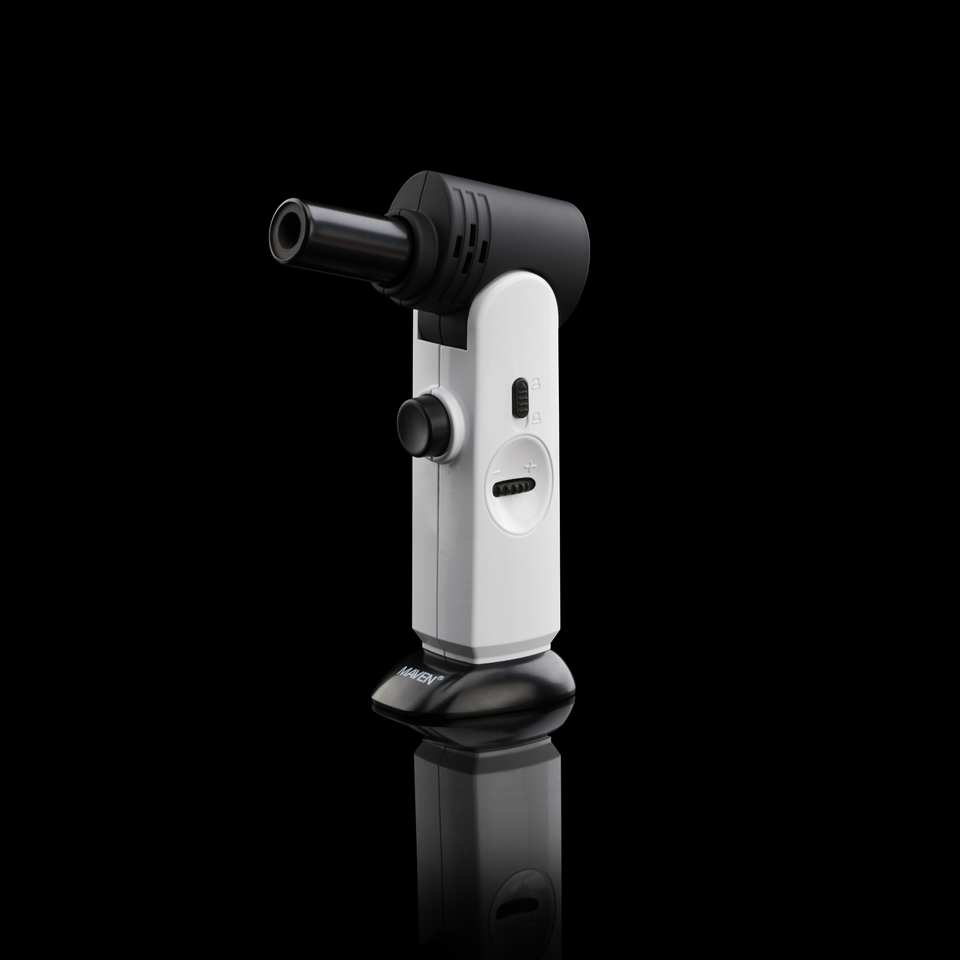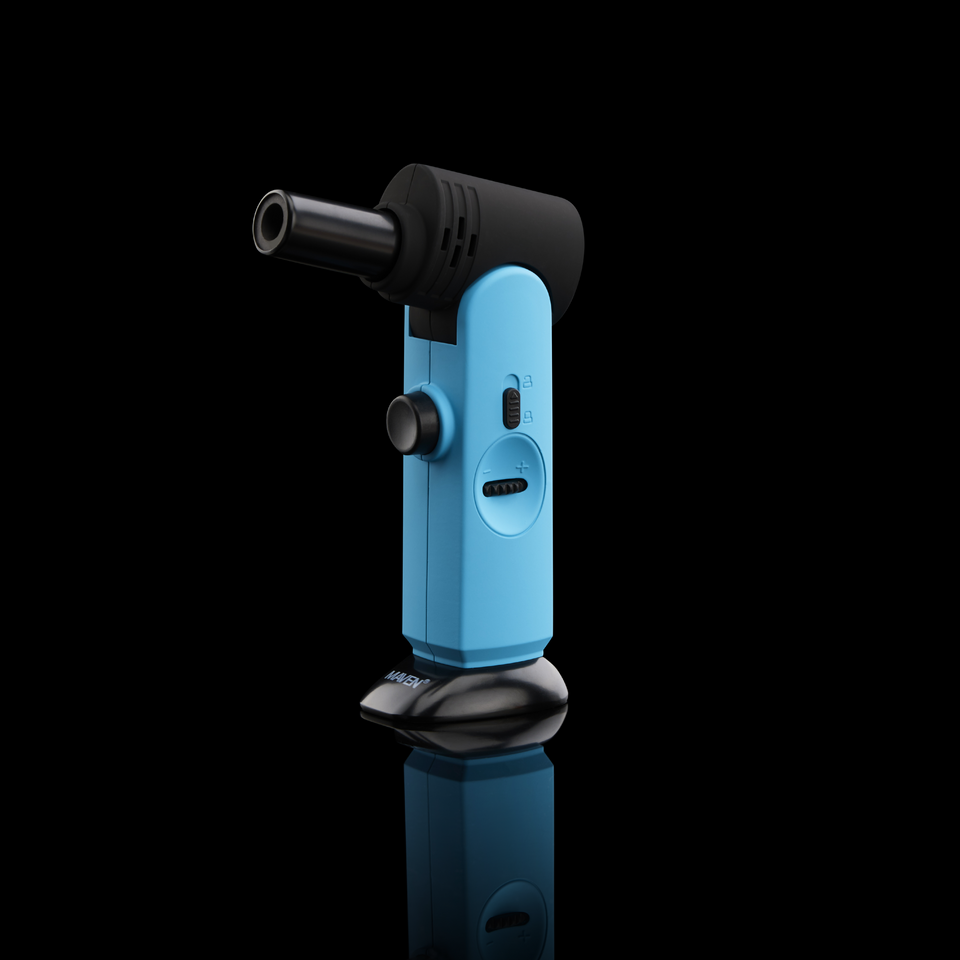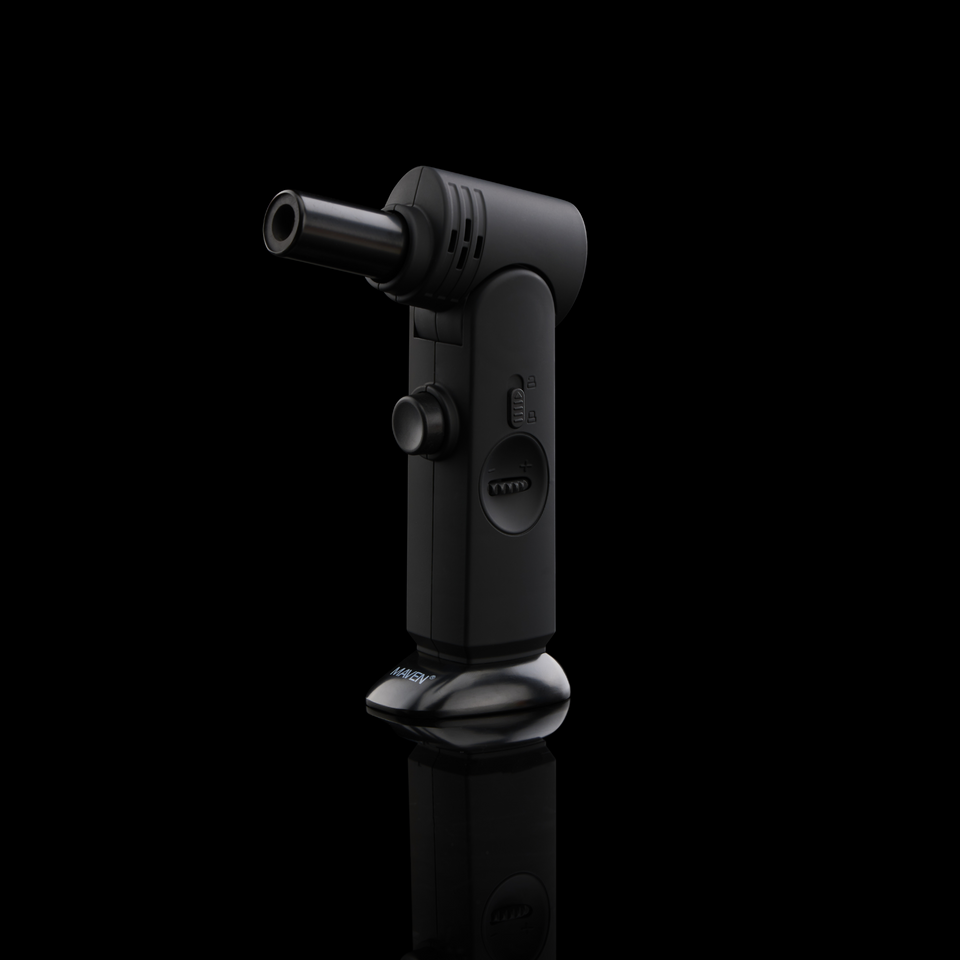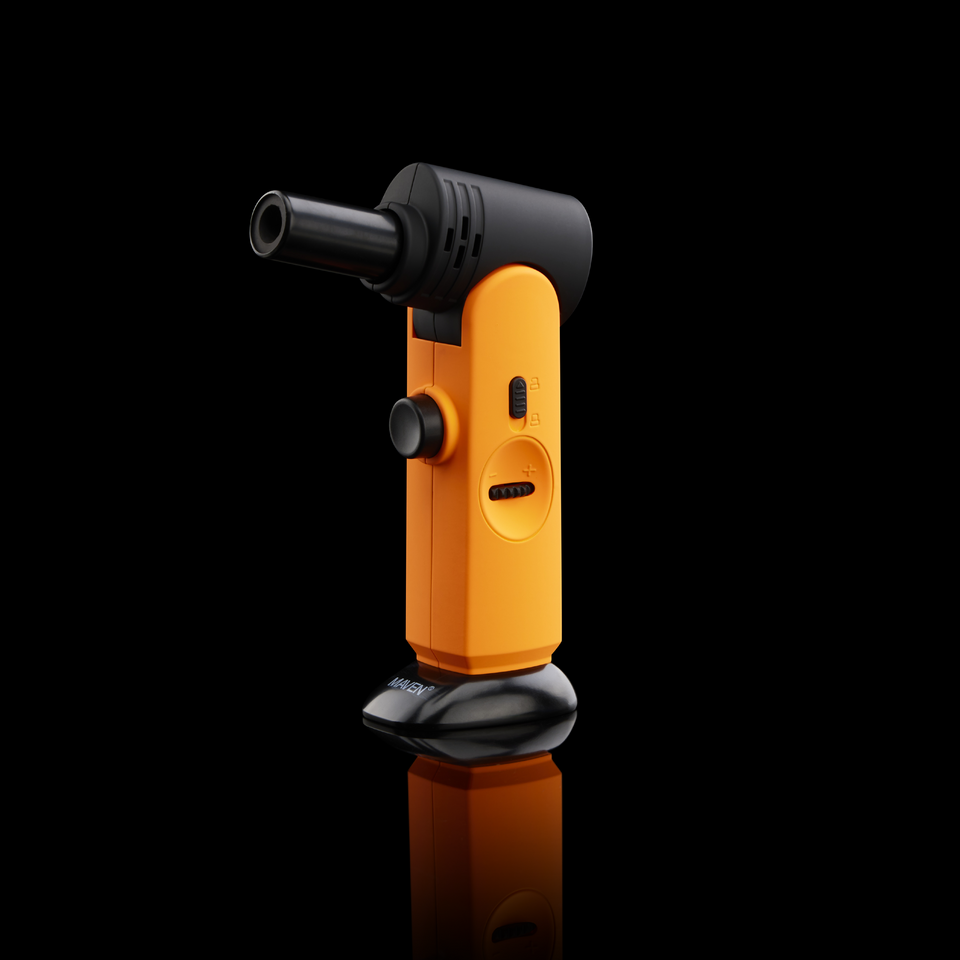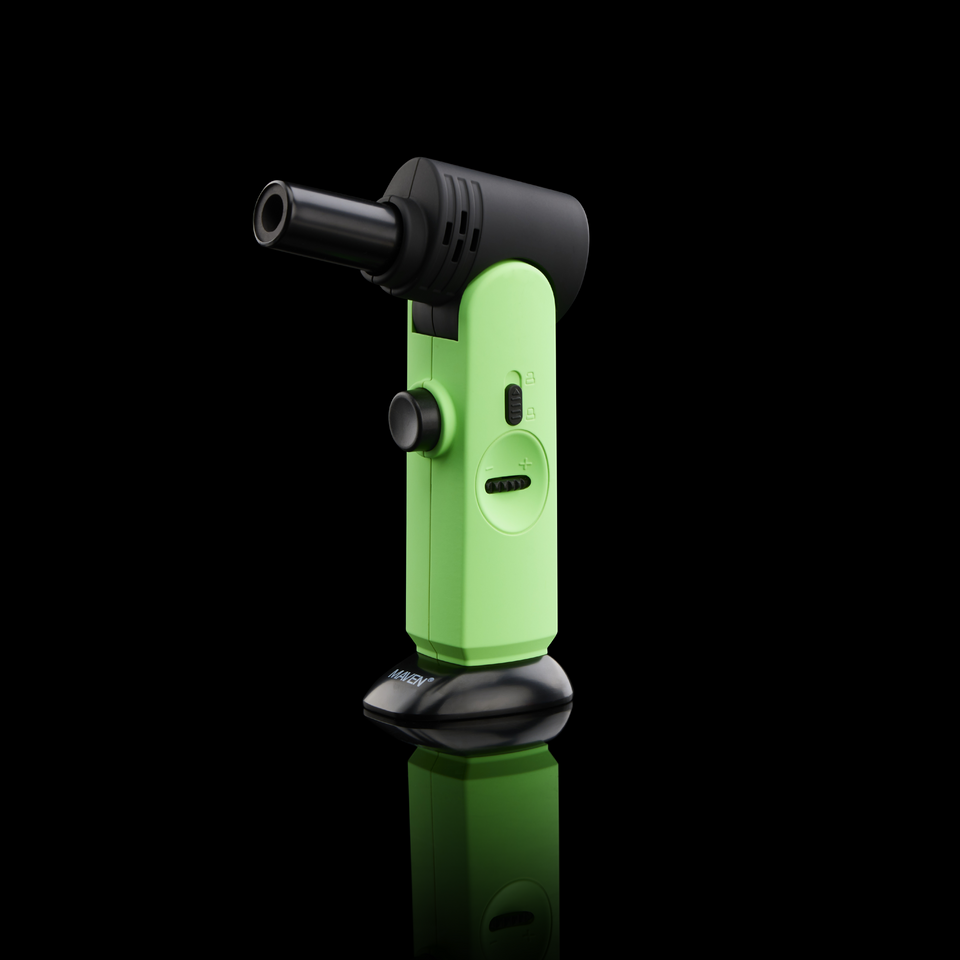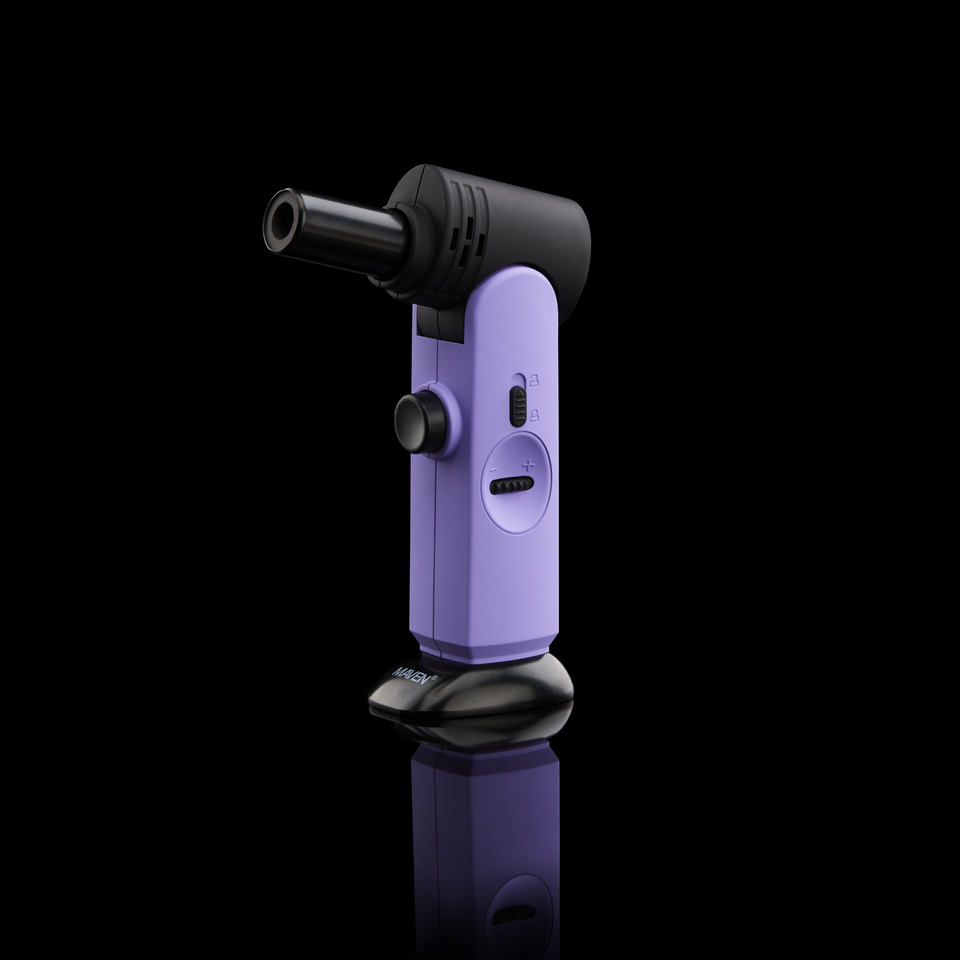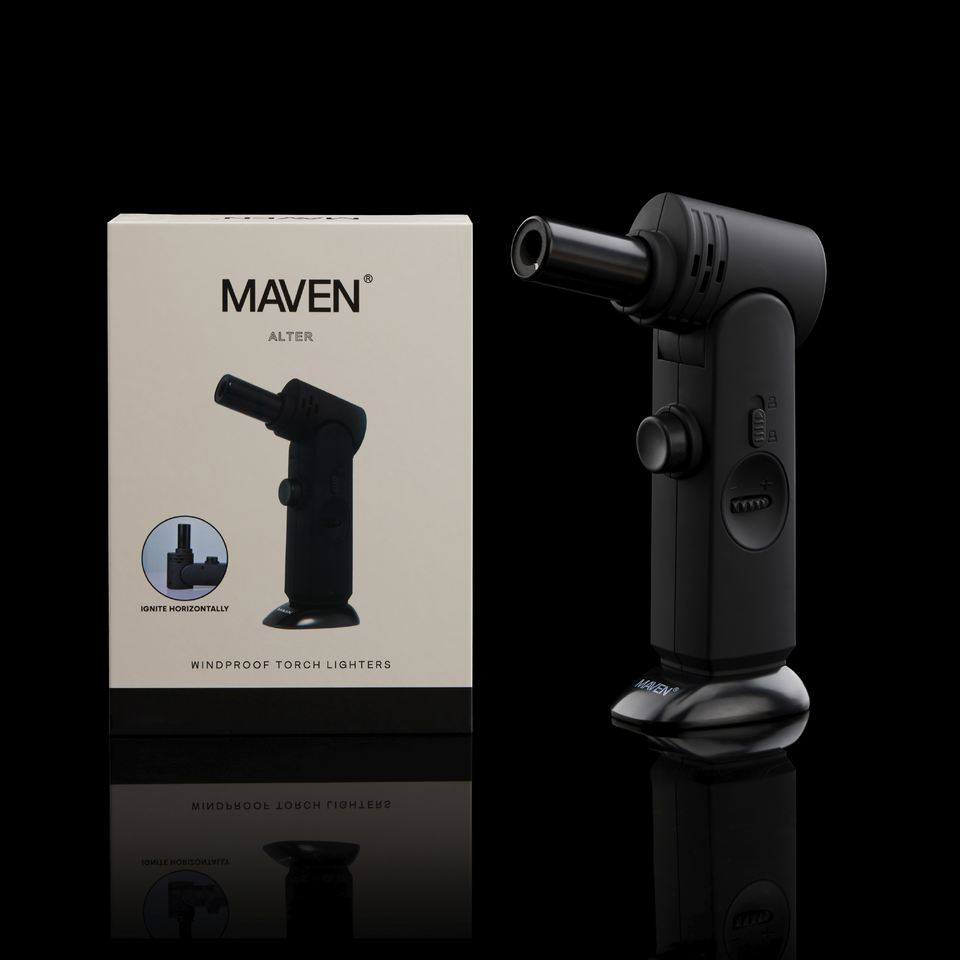 Alter
99-E151-SBL
by Maven Torch
With an adjustable head, the Alter makes all lighting needs simple as ever. Effortlessly adjust the nozzle 90 degrees up or 45 degrees down and light with precision. Additionally, its stable base and conveniently located ignition button in the center can elevate your culinary creations to another level.
Features:
Single Windproof Jet Flame
Adjustable Head
Adjustable Flame
Safety Lock / Ignition Hold
Butane Refillable Torch Lighter
_________________

Material: Zinc Alloy, Stainless Steel
Finish: Plastic
Weight: 8.7 ounces
Size: 5.5 x 2.25 x 7.75 in
Type: Hand Torch/Table Torch
*Important: torches will be shipped without butane in order to be compliant with US Shipping Regulations. Please refer to our Q&A for any questions on filling lighter.